Robe's Guide to a Chic Weekend in Queensland
With restrictions easing up in Queensland, the Robe team is beyond excited to start heading out again and get the most out of this beautiful place we call home. With the Sunshine Coast hinterland and beaches at our doorstep, and in the other direction the Gold Coast only a short drive away, we're spoiled for choice with so many beautiful places to visit and things to do.
Winter has officially kicked off, but one of the benefits of living in Queensland is getting to enjoy that famous sunshine all year-round. That's why we wanted to compile a succinct and stylish guide to our favourite things to do in Queensland, so you can feel like you're on holidays without even leaving the state. Until we're allowed to travel inter-state and internationally again, we're looking forward to exploring our hometown with the following four places, things and activities. Here's what you need to know:
The Glasshouse Mountains. Image via visitsunshinecoast.com.
Mount Tibrogargan
You've probably seen the stunning views from this this climb on your Instagram feed, and let us tell you – it's totally worth it, even if you do have to scale a vertical rock face at one point (really!). The tallest of the Glasshouse Mountains, Mount Tibrogargan is known for its distinctive shape and is only about an hour's drive from Brisbane. The hike is meant to take around two hours to complete and offers sweeping views across the hinterland, so it's a fantastic way to get your sweat on while enjoying Queensland's stunning landscape. Who needs a gym anyway?
Also see: If you're looking for something a little less athletic and a little more 'had a few champagnes the night before', Mount Ngungun is just down the road and offers many of the same views, but with a slightly easier hike!
Burleigh Beach as seen from the Pavilion. Image via Tripadvisor. 
Burleigh Pavilion & Rick Shores
For that European beach club feel without leaving the country, look no further than the award-winning Burleigh Pavilion at the Gold Coast. As the name suggests, this chic establishment has an enviable location right on Burleigh Beach, and its views over the shore are simply stunning. Directly underneath you'll then find Rick Shores and its Thai-inspired menu, which gained fame for the Rick's bug roll (it's a must try!). Frequently listed as one of the top dining experiences in Queensland, we can't wait to spend make our way back to our favourite seaside spot.
Must try: Storm Cru Sparkling Red 2018. We have a new-found love of a great sparkling red. It's delicious!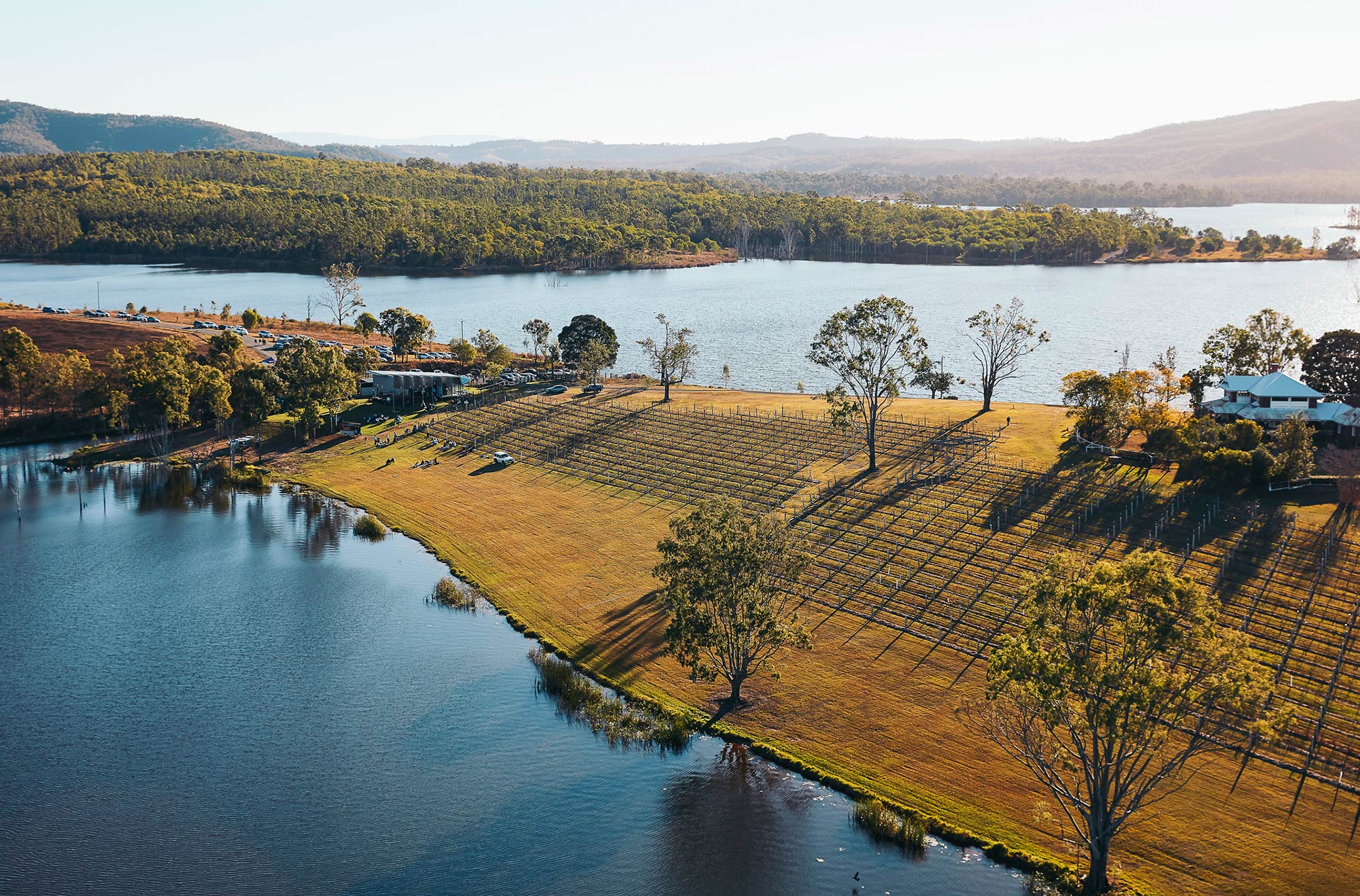 Visit the Cellar Door
It's no secret that everyone at Robe HQ is partial to a glass of wine… especially a red on chilly winter evenings! That's why we love visiting the amazing vineyards that surround Brisbane. A recent favourite is The Overflow Estate 1895 located in the Scenic Rim, about 60km from Brisbane. With a history that reaches right back to the 1800s, this heritage estate offers a beautiful cellar door experience that will make you feel like you're in the vineyards of France, albeit with a distinctive Australian feel. The views are second to none and the menu is simply delicious – we think The Overflow Estate 1895 offers the perfect destination for a winter day trip. 
Another one of our favourites is Oceanview Wineries on Mount Mee!
Stunningly serene. Image via Tripadvisor. 
Visit the Noosa Everglades
Noosa is known for its chic restaurant scene and relaxed lifestyle, which is why it's a favourite destination for tourists from all over Australia. We're lucky to have it just a short drive away from Brisbane, and even though we're partial to a cheeky cocktail at Miss Moneypenny's – our newest obsession is the Noosa Everglades. One of only two everglades systems in the world, this hidden treasure is the ideal escape for anyone looking for some adventure and serenity. We recommend hiring a kayak or joining a day tour to explore this beautiful ecosystem as many operators are still open. Then, of course, finish the day with your favourite cocktail at one of Hastings Street's best bars! 
With so many beautiful locations and experiences within hours of home, there's never been a better excuse to discover the best of what Queensland has to offer. Queenslanders supporting Queensland. Let us know what you'll be getting up to now that restrictions are easing!
Team Robe xx
Leave a comment